B-3 Family Coaching
Babies learn to talk by listening to the voices of family members and caregivers from the time they are born. Any degree of hearing loss has the potential to interrupt speech, language, and learning development.
Listen and Talk's Birth to Three Program team helps families meet the developmental needs of a child who is deaf or hard of hearing by acting as coaches. Our specialists help families understand the process of listening and talking in a natural, playful way during everyday routines.
Telepractice
Telepractice is a growing component of our Birth to Three Program.
Listen and Talk's Virtual Home Visits and Family Meetings permit two-way, real-time, interactive communication between our Birth to Three providers and families. Secure video conferencing technology allows families to access Virtual Home Visits using computers, tablets or smartphones. This technology allows for flexible scheduling, expanded opportunities for participation by additional caregivers and increased access for families living in remote areas.
B-3 Mentorship and Support
Teaching listening and spoken language to a child who is deaf or hard of hearing is highly rewarding as it's no easy task.
This is why Listen and Talk connects families with each other and with other adults who are deaf and hard of hearing themselves for mentorship and support. These meaningful connections may be initiated at anytime, and introductions are made either in person or by phone, email or video conferencing.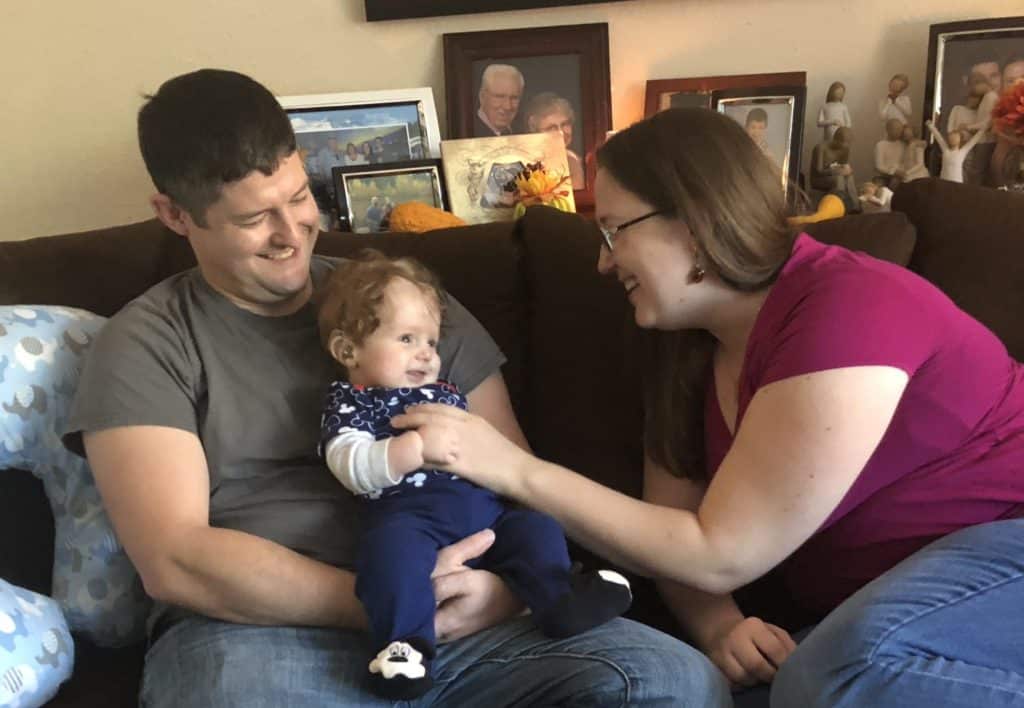 LENA Program
Our Birth to Three Program utilizes LENA Technology to track conversational turns. With a wearable device and cloud-based software, families and Listen and Talk providers receive valuable insights that support a child's listening and spoken language journey. To learn more, visit our LENA page.
Support Listen and Talk's Programs with a Donation!